钢结构模块化施工及其在中国建筑业中的应用
墨尔本大学基础设施工程系, 墨尔本 VIC 3010, 澳大利亚
详细信息
Steel Modular Construction and Its Applicability to the Building Industry in China
Department of Infrastructure Engineering, The University of Melbourne, Melbourne, VIC 3010, Australia
摘要: 模块化施工是建筑行业几十年来各种预制技术的进步,是将这些技术集成到提供整体解决方案的平台。由于施工速度快、现场工作量小,故模块化施工正成为现代建筑业中较为流行的施工方法。钢材在模块化结构中应用非常广泛,为设计多用途结构时提供了一种更为有效的选择。这种结构既易于安装,模块相对较轻,又适合拆卸。在中国钢铁工业持续快速发展的同时,将钢材应用于模块化施工等现代建筑技术,将在国内外产生巨大效益。

Abstract: Modular construction is an advancement from various prefabricated technologies that existed for decades in the construction industry and is a platform to integrate such technologies into providing a more holistic solution. Due to the rapid speed of construction and minimised work on-site, modular construction is becoming a more popular method in the modern construction industry. Steel as a material is quite heavily used in modular structures as it provides a more capable option in designing versatile structures that are both easy to install, relatively lighter modules and suitable for disassembly. While the steel industry continues to grow rapidly in China, its use in modern construction technologies such as modular construction would result in great benefits both locally and internationally.

National Audit Office, UK. Using modern methods of construction to build more homes quickly and efficiently[S]. London:National Audit Office,2005.
Aye L, Ngo T, Crawford R H, et al. Life cycle greenhouse gas emissions and energy analysis of prefabricated reusable building modules[J]. Energy & Buildings,2012,47:159-168.
Lawson R M, Ogden R G, Bergin R. Application of modular construction in high-rise buildings[J]. Journal of Architectural Engineering, ASCE, 2012,18(2):148-154.
Holloway J, Roberts I, Rush A. China's steel industry[A]. Australia:Reserve Bank of Australia, 2010.
Gunawardena T, Ngo T, Mendis P, et al. Performance of multi-storey prefabricated modular buildings with infill concrete walls subjected to earthquake loads[J]. Concrete in Australia, 2017, 43(3):51-58.
Lawson R M, Ogden R, Goodier C. Design in modular construction[M]. Boca Raton:Taylor & Francis,2014.
Osmani M, Glass J,Price A. Architect and contractor attitudes to waste minimisation[J]. Waste and Resource Management,2006, 159(2):65-72.
Hickory Group.[EB/OL] [2014-12-24]. http://www.hickory.com.au/projects/one9-apartments.
McIntosh J. The implications of post disaster recovery for affordable housing[G]//Approaches to Disaster Management:Examining the Implications of Hazards, Emergencies and Disasters. Rijeka (Croatia):Intech,2013.
Gunawardena T, Ngo T, Mendis P,et al. Time-efficient post-disaster housing reconstruction with prefabricated modular structures[J].Open House International,2014,39(3):59-69.
Zhang J, Long Y, Lv S,et al. BIM-enabled modular and industrialized construction in China[J]. Procedia Engineering, 2016,145:1456-1461.
Hong J, Shen G Q, Li Z, et al. Barriers to promoting prefabricated construction in China:a cost-benefit analysis[J]. Journal of Cleaner Production, 2018,172:649-660.
Mo Z. Chinese modular tech finds sweet spot in UK student accommodation[EB/OL].[2019-01-22].https://chinadaily.com.cn.China Daily.
XCube Engineering & Prefabrication[EB/OL].[2019-11-02].http://www.xcube-engineering.com/projects/luxury-modular-hotel.html.
Ritchie M. China is producing more steel than ever. bloomberg news[EB/OL].[2019-04-17].https://bloomberg.com.
Trading Economics. China steel production[EB/OL].[2019-11-02].http://tradingeconomics.com.
Petroff A. The global steel industry by the numbers. CNN Business[EB/OL].[2018-03-02]. https://money.cnn.com.
Gunawardena T, Mendis P, Ngo T. Innovative flexible structural system using prefabricated modules[J/OL]. Journal of Architectural Engineering,ASCE,2016,22(4).http://doi.org/10.1061/(ASCE)AE.1943-5568.0000214.
Gunawardena T, Ngo T,Mendis P. Behaviour of multi-storey prefabricated modular buildings under seismic loads[J/OL]. Earthquakes and Structures, 2016,11(6).http://doi.org/10.12989/eas.2016.11.61061.
Federal Emergency Management Agency. Pre-standard and commentary for seismic rehabilitation of buildings:FEMA-356[S].Washington D C:FEMA,2000.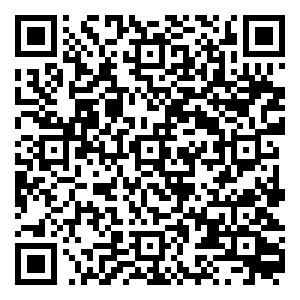 点击查看大图
计量
文章访问数:

324

HTML全文浏览量:

52

PDF下载量:

47

被引次数:

0